Age group – 2.0 year olds onwards

The toddler years are both terrific and trying! At KPS Toddlers, we believe that early learning goes well beyond childhood. There's an opportunity to do more than just educate right now; there's an opportunity to educate children for life. At KPS Toddlers, kids are engaged with activities which focus on your child's primary areas of development such as:
Fine Motor Skills: Toddlers' fine motor skills, which include finger and hand movement, need to be encouraged in order for them to progress. At KPS Toddlers, we offer a wide variety of toddler activities (toddler games) for your child to develop his/her fine motor skills.
Gross Motor Skills: We focus on the development of all gross motor skills of toddlers such as walking, running and kicking. Gross motor abilities share connections with other physical abilities.
Emotional Skills: At KPS Toddlers, we assist toddlers in exploring their emotions, ranging from joy to frustration. We help them gain skills such as patience, cooperation, sharing etc., at an early stage.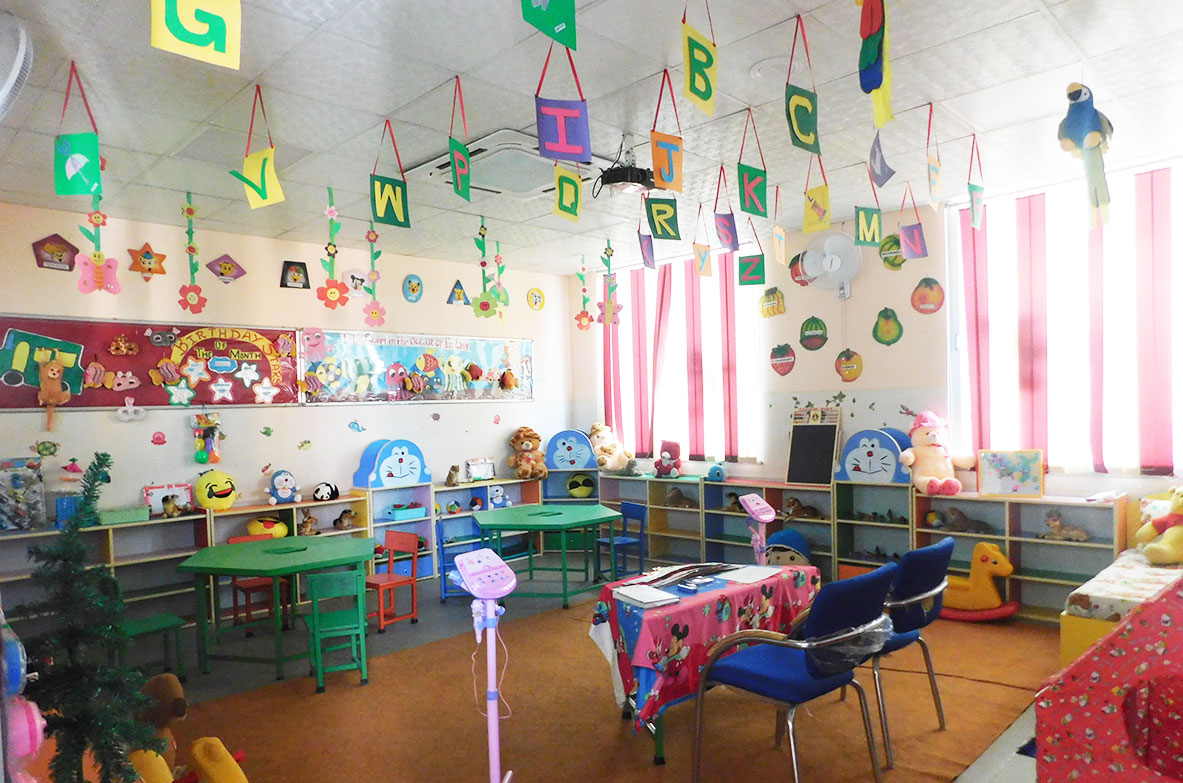 Social Skills: Children are taught important social skills such as imitating and responding to words and actions; Identifying and being able to name familiar items; engaging in conversations with the help of pictures; following simple directions and asking questions and by introducing various toddler games.
Communication Skills: Our teachers have a deep understanding of how baby toddlers communicate. At KPS Toddlers, children are taught to put their wants and needs into words. This is done through activities for toddlers, like singing, recitation of nursery rhymes, etc., so as to increase their vocabulary.
Cognitive Skills: Teachers at KPS Toddlers we encourage children to investigate their environment in order to develop skills such as thinking, learning and knowledge accumulation. We strongly believe in forming trusting bonds between toddlers and their teachers. Small group sizes and a low Teacher-Helper-Child ratio of 15:1:1 allow teachers to develop a deeper understanding of your child's personality, likes, dislikes and developmental needs.